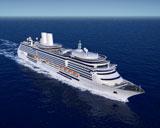 Unique Rewards – Unknown Recipient
Privately held, Regional Distributor
"Your entire team has been a lot of fun to work with and our customers love the personal touch! This is how rewards ought to feel!"
–T.A., Marketing Manager
Issue
Client manages an annual customer meeting internally and wanted to have some unique travel opportunities to present for winners of specific awards. Not having much lead time on who the winners are in advance and what their preferences might be, client needed a flexible solution with fixed budget.
Solution
The LoyalNation team developed a series of mountain, beach, and sporting trips to choose from with similar price point. The options were then designed with in interesting award presentation that allowed the winner to call LoyalNation for selection and further customization as desired.
Results
Recipients loved the options and service provided by LoyalNation team, and program is in its third year.